Welcome to Rowayton 6th Taxing District
The Next Meeting of the Sixth Taxing District Commissioners
is Wednesday November 16th at 730 PM
THIS IS THE REGULAR MONTHLY MEETING OF THE 6TD
Rowayton Community Center, 33 Highland Avenue
Special Meeting 10/27 on Planning & Zoning
Do you have questions or concerns about building and zoning in ROWAYTON?
There will be a public discussion about building and zoning in Rowayton on Thursday, October 27, 2016 at 7:30 pm at the Rowayton Community Center with Adam Blank, Chair of the Norwalk Zoning Commission, Rod Johnson, Commissioner of the Norwalk Zoning Commission, and Michael Wrinn, Acting Director, City of Norwalk Department of Planning and Zoning, and/or Steve Kleppin, incoming Director of Planing and Zoning.
 Topics will include:
- Current zoning and building regulations governing Rowayton, including:
o Set backs, heights, lot coverage regulations
o Non-conforming uses
o Waterfront restrictions
o The permitting process 
o Permitted construction activities
o Enforcement
- The role of the Zoning Commission, including:
o The approval process
o Special Districts
o Changes to the Zoning Regulations
To make the discussion as informative and productive as possible, residents are encouraged to send questions in advance to Tom Livingston at tplivingston@norwalkct.org.
Special Vote By Residents on the Final Phase of the Community Center Renovation
NEXT AND LAST PHASE OF COMMUNITY CENTER RENOVATION: Come Vote
The 6TD Commissioners set up a Planning Committee in 2008 and they have since been overseeing a multi-phase renovation of the 104 year old Rowayton Community Center complex at 33 Highland Avenue. The final phases are in the works. The Courtyard is currently being re-built and now the final phase of renovation is on the drawing board.
Come on Wed November 16th at 730 PM at the Community Center to vote on the proposed plan of (1) environmental remediation (2) final phase of HVAC replacement and (3) interior renovation. The Planning Committee will present 3 interior renovation options after input from 3 community charrettes/discussions (2012-13).
Possibilities include a bigger, higher capacity meeting room with more natural light and wiring for the 21st century, better access to both downstairs and upstairs, a new kitchen, more meeting rooms, better circulation, etc. 
There will be a public vote on this final phase at the next Commissioners' meeting on 11/16/16.

Presentation on Final Renovation Phase at RCC
This is the presentation made by the Planning Committee to the Commissioners at their regular October meeting (10/19/16)
2016 10 19 RCC Phase 4 Presentation Fina
Microsoft Power Point Presentation
37.7 MB
Presentation handout for the 16/17 FY annual meeting
I
Our properties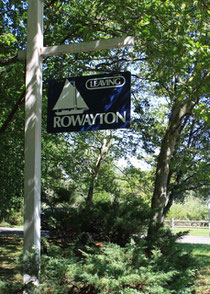 Pinkney Park
Bayley Beach
Rowayton Community Center
Rowayton Arts Center
Rowayton Train Station & parking
For more info, click here
Thank you to Silvia Doyle for her beautiful photographs for this site