Welcome to Rowayton 6th Taxing District
The next 6TD Commissioners Monthly Meeting will be on Wednesday January 20, 2021 at 7 PM
Results from the January 13, 2021 Vote
The Sixth Taxing District (6TD), Rowayton's local government, would like to thank everyone who participated in today's vote regarding the guidelines for the Old School Field Fence.  There were 641 votes cast: 438 for Option #1 and 203 for Option #2.
We expect the fence to return to its traditional use by January 25th.  The 6TD will re-install the panels for the Rowayton Civic Association, the Rowayton Library and the Rowayton Arts Center. 
The guidelines for the use of the Old School Field Fence can be found on our website at Event Promotion Guidelines - Official Website of Rowayton 6th Taxing District (r6td.com)  
The Commissioners of the Sixth Taxing District of the City of Norwalk stand with residents against systemic racism. We are saddened by the death of George Floyd and others who have lost their lives in a similar fashion. We agree that Black Lives Matter
Please check our new tab "Past Monthly Newsletter Eblasts" for information on the 6TD's response to the pandemic and a list of resources. The 6TD offices are closed but our employees are working remotely. The Community Center is now open on a case-by-case basis.
Our properties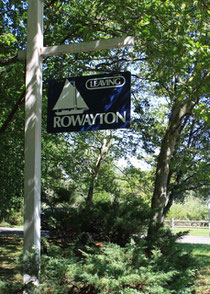 Pinkney Park
Bayley Beach
Rowayton Community Center
Rowayton Arts Center
Rowayton Train Station & parking
Ambler Municipal Parking Lot
For more info, click here
Thank you to Silvia Doyle for her beautiful photographs for this site