Welcome to Rowayton 6th Taxing District
The next 6TD meeting will be the September Monthly Commissioners Meeting.  This is scheduled for 7 PM on Wednesday September 15, 2021
This meeting is in person at the
Rowayton Community Center 33 Highland Avenue
as well as via Zoom. 
Those wanting to participate via Zoom can use the link below. Questions can be asked only via text chat on the Zoom site
Eblasts
Please check our new tab "Past Monthly Newsletter Eblasts" for information on the 6TD's response to the pandemic and a list of resources. The 6TD offices are closed but our employees are working remotely. The Community Center is now open on a case-by-case basis.
Our properties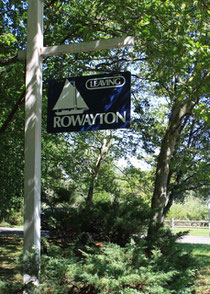 Pinkney Park
Bayley Beach
Rowayton Community Center
Rowayton Arts Center
Rowayton Train Station & parking
Ambler Municipal Parking Lot
For more info, click here
Thank you to Silvia Doyle for her beautiful photographs for this site