Welcome to Rowayton 6th Taxing District
The next monthly Commissioners' meeting is the 6TD's Annual Meeting on Wednesday March 4th at 700 PM in the RCC
The 2020/21 Budget Season
The 6TD hosts a series of public budget meetings in January and February to craft a budget for the upcoming fiscal year (which begins July 1).  A range of Rowayton organizations are asked to submit any funding requests previous to the first meeting.  These meetings lead to a budget which is presented at the annual town meeting, which is held the first Wednesday of every March. All electors are invited to attend and vote on the proposed budget.
The first budget meeting was held Friday Jan 10th at 1 PM in the conference room of the 6TD's offices at 33 Highland Avenue.
The second budget meeting was held on Wednesday Jan 15th at 6 PM in the Grace Room of the Community Center.
All electors/residents are invited to the annual meeting on Wednesday March 4th at 7 PM in the Community Center.  The audited FY 18/19 budget and the ongoing FY 19/20 budget will be reviewed; the proposed FY 20/21 budget will be presented and electors/residents will vote on this budget.
Our properties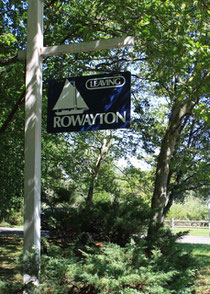 Pinkney Park
Bayley Beach
Rowayton Community Center
Rowayton Arts Center
Rowayton Train Station & parking
Ambler Municipal Parking Lot
For more info, click here
Thank you to Silvia Doyle for her beautiful photographs for this site