Welcome to Rowayton 6th Taxing District
The next Monthly Commissioners' Meeting
is Wednesday March 20th.  This meeting will start at 700 PM -- this is the new time we have agreed upon after experimenting with a number of options.
With the completion of the last phase of the renovation of the Community Center, all meetings will again take place in the Moose Room.
2019 Bayley Beach Permit Application Form
This application form will soon be loaded on to our website
There will be walk-in beach permits at the Rowayton Community Center on May 11th from 9 AM to 12 Noon and on May 13th from 6 to 9 PM
2019 Bayley Beach Lifeguard Application Form

Bayley Lifeguard Application
Summer Lifeguard Employment at Bayley Beach

Rowayton's local government, the Sixth Taxing District, owns and operates Bayley Beach. We will be hiring lifeguards this coming summer. We will be asking interested candidates to submit an application -- requirements include being 16 years of age and having Lifeguard Certification with First Aid and CPR/AED as well as Waterfront.

The 6TD will be collecting applications until April 15th and will make hiring decisions by May 10th. The application is on this site and is to be returned to jodonnell@rowayton 6TD.com

We are looking to hire a mix of high school and college students so that we can provide coverage from May into September. Anyone hired will be expected to sign an employment agreement and to work a minimum number of hours. Employees will not only lifeguard but will assist the Beach Director maintain the beach and facilities.
2019 Bayley Lifeguard Application.docx
Microsoft Word Document
67.0 KB
Our properties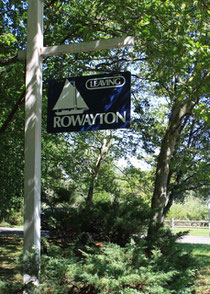 Pinkney Park
Bayley Beach
Rowayton Community Center
Rowayton Arts Center
Rowayton Train Station & parking
Ambler Municipal Parking Lot
For more info, click here
Thank you to Silvia Doyle for her beautiful photographs for this site