Welcome to Rowayton 6th Taxing District
It is with great sadness that we inform you of the sudden passing of Commissioner Mike Barbis. Mike served as a Commissioner since 2005, working on many Rowayton initiatives as well as being an active member of the Rowayton Volunteer Fire Department, Board of Education and numerous other organizations over his 25 plus years in the community.
Mike will be greatly missed by all who knew him. Our hearts reach out to the Barbis family.
As more information becomes available regarding a service we will advise.
Eblasts
Please check our new tab "Past Monthly Newsletter Eblasts" for information on the 6TD's response to the pandemic and a list of resources. The 6TD offices are closed but our employees are working remotely. The Community Center is now open on a case-by-case basis.
Our properties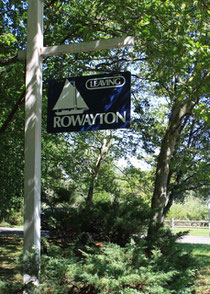 Pinkney Park
Bayley Beach
Rowayton Community Center
Rowayton Arts Center
Rowayton Train Station & parking
Ambler Municipal Parking Lot
For more info, click here
Thank you to Silvia Doyle for her beautiful photographs for this site