Welcome to Rowayton 6th Taxing District
The next Monthly Commissioners' Meeting
is Wednesday June 19th.  This meeting will start at 700 PM -- this is the new time we have agreed upon after experimenting with a number of options.
With the completion of the last phase of the renovation of the Community Center, all meetings will again take place in the Moose Room.
2019 Bayley Beach Permit Application Form
There will be walk-in beach permits at the Rowayton Community Center on May 11th from 9 AM to 12 Noon and on May 13th from 6 to 9 PM
2019 Assistant Beach Director Position
The 6TD is looking to fill a seasonal position at Bayley Beach in Rowayton, CT.  The position would be available from as early as May 15, 2019 and run until as late as September 15, 2019.  The position will pay $16.00/hour and you will be expected to work up to 40 hours/week.
Lifeguard and waterfront certification preferred.
Duties include:
Assisting the Beach Director with day-to-day chores (includes beach cleaning, garbage/recycling collection, bathroom maintenance)

Assist Beach Director with lifeguard scheduling

Splitting beach supervision with Beach Director

Logging and reporting any incidents at the beach

Applicant must be available to work evenings and weekends including holidays

Position will report to the Beach Director
This is a new position which the 6TD has created to improve the operations of Bayley as well as to improve the experience of all beach goers
Please complete the Lifeguard Application available on the Bayley Beach page and send to JODonnell@Rowayton6TD.com 
Our properties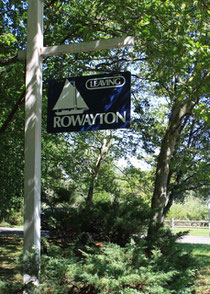 Pinkney Park
Bayley Beach
Rowayton Community Center
Rowayton Arts Center
Rowayton Train Station & parking
Ambler Municipal Parking Lot
For more info, click here
Thank you to Silvia Doyle for her beautiful photographs for this site